Quick question: What's the first drink that pops on your mind when you think about Brazil?
Ok, and besides caipirinha, can you name another one?
Hummm… no worries, we are here to make it easier and introduce you to others Brazilian delicious beverages, that may only appear too exotic, but we guarantee it's worth trying.
1. Caldo de cana 
Also known as garapa, caldo de cana literally means "sugar juice." If you peel a sugar cane and then run it through a pressing machine, it yields a greenish-yellow juice. It's available in street markets practically everywhere in our country and feels like a refreshing bomb of sugar exploding in your mouth. Don't miss it!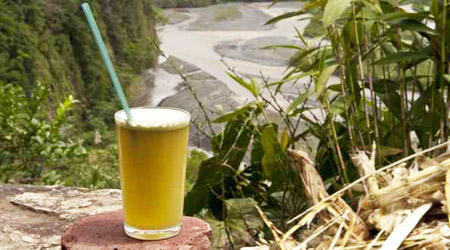 2. Chimarrão
The Brazilian version of yerba mate, also popular in Uruguay and Argentina. This special tea is both symbolic and social, and is commonly shared among friends. It's considered to have many of the same health benefits as Chinese green tea and has plenty of natural caffeine in it. The drink is more common in the Southern states of Brazil where the cold weather helps enjoy this delicious tea.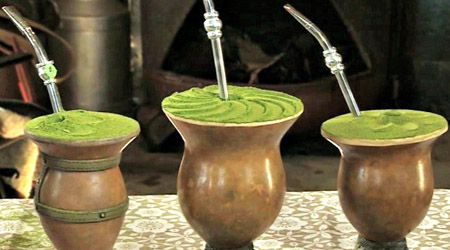 3. Guaraná
Guaraná is the national soft drink of Brazil, and it has a sharp, distinct flavor. This drink gets its name from the guaraná berry, an Amazonian fruit that is a natural energy booster; it has twice the caffeine of coffee beans. Guaraná, the soda, has very small amounts of guaraná, the fruit. It taste like childhood for us. 🙂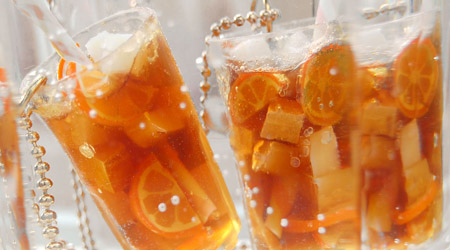 4. Batida
Brazil's version of an alcoholic smoothie. It's basically a mix of cachaça, fruit, ice and lots of sugar. Batidas are a favorite at the kiosks that line along the beaches of our coast. All you have to do is name the fruit (coconut, strawberry, passion fruit…) and blend your customized refreshment.
*Fun fact: caipirinha is a type of batida. 
5. Vitamina de abacate
Brazilians, to the contrary of North Americans, think of the avocado as a fruit (and one that should be sweetened rather than salted). Vitamina de abacate is made by blending avocado, sugar, and milk. Try one first thing in the morning and you'll be surprised by how much energy you gonna get and how well the flavor of avocado works as a sweet ingredient.