Think about a luxury resort exclusively for you and your family for the New Year 's Eve celebration. Now imagine that it is settle in one of the most authentic part of the Brazilian coast, by Salvador, in the beautiful Bay of All Saints with all its mysticism and good energies for this special date. If you liked the idea, Ilha das Canas is still available!
Ilha das Canas is a private island and one of the most exclusive properties available for rent in Brazil.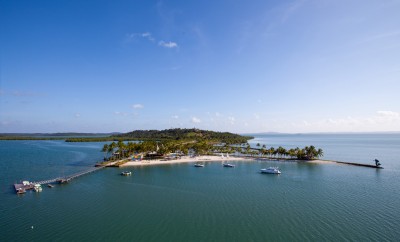 Groups of up to 26 people can have this entire small island for themselves, with a 30 person staff at disposal. They are always ready to produce special events to make your experience unique, just like having a whole resort only for you and your family and friends. The island has a wide range of  water 'toys', such as kayaks, sailing dingy, motor boats and a 46ft yacht, that are available to bring even more fun to the experience. Take a look at these pictures to have a better idea of what we are talking about.
We also have a wide range of incredible beach properties available for New Year's. Consult us for more details!