If you're planning a escape to Brazil in our summer and want to run away from the big crowds, here are some of our favorite runaway destinations that will make you forget about all that crazy life at home…
Amazon Cruises
The Amazon is so big that no matter the season, you will always find a quiet spot – especially if you are travelling on a private yacht or regional boat with a great staff at disposal. You can choose to navigate the Negro River or the Tapajós – both great trips, with amazing landscapes and pristine river beaches.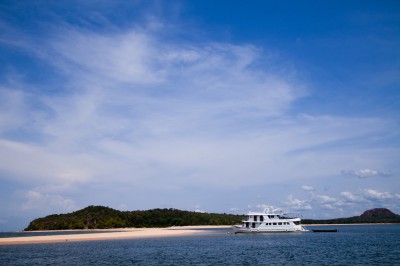 Simbauma Beach
Sibaúma beach, in Rio Grande do Norte (northeast of Brazil), has no civilization. A 25m high red sand dune is its landmark and the 7km stretch of beach is perfect for walking. You can stay at Kilombo Villas, a hotel that is closer to a serviced community of private beach homes. Their 5 houses are very comfortable and perfectly decorated. There's nothing around but nature and the beach, but in case you wish to see people, Pipa, a hype beach destination is only 8km away.
Picinguaba
Picinguaba is a preserved beach at Ubatuba, a 30 min drive from the colonial town of Paraty, in between Rio de Janeiro and São Paulo. There's a small pousada named after the beach, which has only 10 rooms, with no TV, Internet or telephone, so you can definitely escape from real life. All food served at the pousada is organic, produced on the Fazenda they have nearby. If staying there you can go for some great activities around the region, to visit the fishermen communities and the beautiful bay surrounding the area.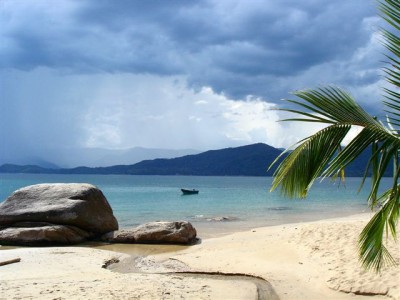 Barra de São Miguel
Of course the beach is beautiful, but it's thanks to Kenoa Resort that it is on this list. Embraced on the north by the resplendent panorama of miles of virgin Atlantic outback and on the east by the turquoise enchantment of the open sea, Kenoa Resort is as wondrous as it is very private, a place where luxury is defined by its earth-given beauty. Its service is as great as its setting – it will be hard to remember any kind of problems while staying here… It's located at Alagoas (northeast of Brazil), 30km away from Maceió, the state's capital.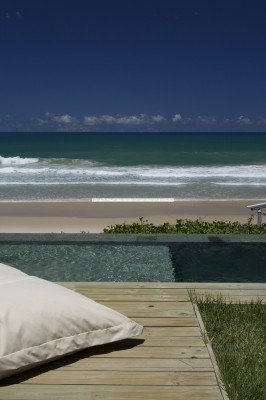 Corumbau
Pristine beaches and crystal clear waters – that's what you will find at this historically important stretch of the Bahian coast. This stunning setting was the gateway for the first Portuguese landings on Brazilian soil in the 1500s. Thanks to the difficulty of access (4 hrs drive form Porto Seguro, the nearest airport, or 20min on chartered airplane), this paradise keeps untouched. Here we recommend staying at Fazenda São Francisco, exclusive 10 bungalows hotel with great service and local food.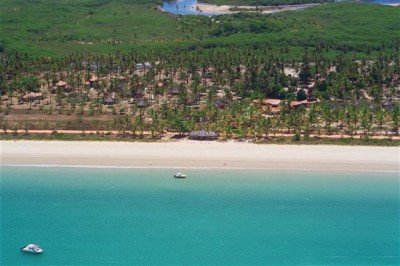 Have a nice trip!