Today we have a special guest appearance in our social medias.
Elder Key Tateishi is part of our Operations team and a real expert when it comes to exploring Chapada dos Veadeiros, one of our country's most amazing landscapes!
Thanks Key, we loved your destination tips. 🙂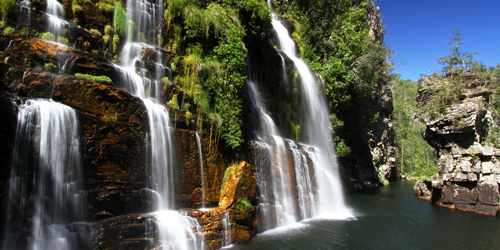 "It's not a secret that Brazil has rich biodiversity, unexplored caves, surreal waterfalls… but can you imagine reaching them all in the same place?
Trust us: at Chapada dos Veadeiros everything is possible!
Very close to the Brazilian capital (Brasília), the picturesque village of São Jorge is the gateway to the Chapada dos Veadeiros National Park.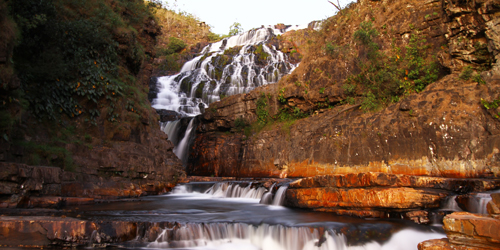 The natural beauty of the place is already worth the visit in itsel, but combined with the instantaneous sense of well being, lots of inspiration and a twist of mysticism, makes the atmosphere even more  interesting.
The scenery is so breathtaking that you'll find yourself in the middle of a savannah or even stepping into a rocky formation that looks exactly like the ground of the Moon.
With over 80 catalogued waterfalls in the region, there are many trail options, allowing people of all ages and physical conditions to enjoy it.
And the best part is that Matueté offers an unique experience over there: the possibility of staying in a beautiful Villla with all the perks and privacy, as well as full activities program, such as yoga classes, massage, meditation and many more adventures."
To have all the details and access to Key's coolest tips in Chapada dos Veadeiros, just contact us.
*Images by Ion David – Matueté