Imagine yourself travelling throw the origins of Brazil… or participating of a Carnival parade in Bahia on the twenties. If you like reading, prepare yourself to discover all of this and more of Brazilian history and culture with these great authors of our classic literature.
We have chosen 5 between the best writers we had along our history – all of them a must, especially if coming to the country anytime soon!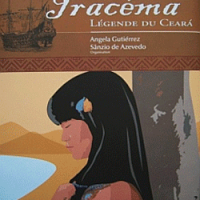 JOSÉ DE ALENCAR – one of the greatest of our nineteenth century, Alencar wrote Iracema, a short romance that metaphorically tells the origins of Brazil with the story of love of a colonist with a beautiful Indian, whose death is an emblem of the extermination of the indigenous population by the Portuguese when they first colonized our lands.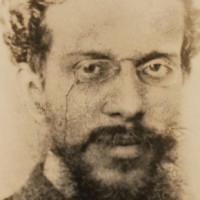 MACHADO DE ASSIS – Considered by many the best Brazilian writer ever, his romances have very strong characters and tell how life was at nineteenth century Rio. He has many novels and short stories translated to English and other languages, but definitely one of the best is Don Casmurro, a sad and darkly comic novel about love and the corrosive power of jealous of Bentinho for his wife Capitú.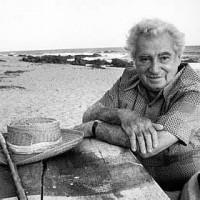 JORGE AMADO – he is a Bahian modern writer, author many novels about his contemporary Bahian lifestyle. If you like well written comic stories, you will fall in love for his characters – he has many books translated to English, but Dona Flor and her two husbands deserves a highlight. It's impossible not to laugh while reading Vadinho's adventures with his beautiful wife Dona Flor. If you like cooking you can even try some of Dona Flor's regional delicious recipes!
GRACILIANO RAMOS – another Northeast writer, Graciliano Ramos is mostly known by his novels about the dry northeast hinterlands. His book Barren Life tells the story of a peasant family that driven by the drought, walks to exhaustion through all that arid land. It is a very dense story that is a contemporary portrait of the population that still suffers with the constant droughts.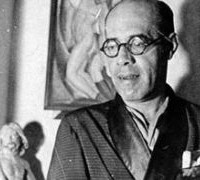 MARIO DE ANDRADE – not less important than the others, Mario de Andrade was one of the founders of Brazilian modernism, and a landmark precursor of Latin American magical realism. He wrote many poems, but one of his masterpieces is definitely Macunaíma, a comic folkloric rhapsody about the adventures of a popular "hero without a character" whose fate is intended to define the national character of Brazil.
Enjoy your reading!