Can you believe that in one year we'll be celebrating the start of the first Olympic Games in Brazil?
It may seem like there's still much time left, but you can already feel the Olympic atmosphere raiding a lot of places of Rio de Janeiro and here at Matueté, because if you want to guarantee a good place to stay (or the best accommodation available), in one of the most exciting sporting events ever, the moment is now!
The construction of the four main areas of the event has already began, as the Deodoro Sports Complex, the Olympic Park and the Regions of Maracanã and Copacabana are almost 85% completed.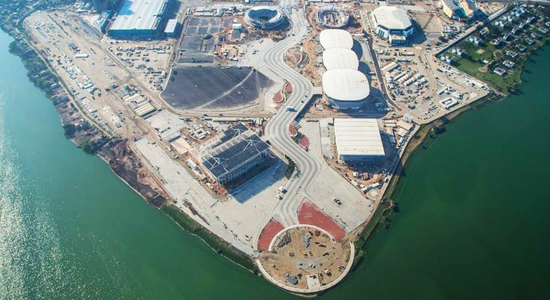 The bad news is that it's not easy to get tickets and a nice place in the sun, since Rio has a surprisingly limited number of hotels and even more limited when it comes to luxury hotels. As a pre-condition for Rio winning the Olympics bid, the local government had to secure that almost 100% of the inventory would be offered to the IOC (International Olympic Committee) and their sponsors.
But do not worry, because here in Matueté, we are pretty cautious and still have great options of apartments, penthouses and incredible Villas available for the game period, all you have to do is check out our website, select the one that suits you and also the events that would like to attend.
We take care of the rest!
For more details, follow the link to our informative Rio Olympics 2016 – FAQ and let the countdown begin… 🙂