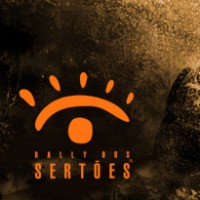 For some, our tracks around the rainforest or horseback riding in Pantanal isn´t adventurous enough.  For these travelers who need a very high level of adrenaline we have great news! Rally dos Sertões has opened registrations for its 20th anniversary commemorative edition that will happen from August 18th to 29th.
The Rally dos Sertões is not just a famous competition – it's the biggest single country Rally and gives the competitors not only the emotion of the race, but the opportunity to discover an unknown reality and new landscapes around small villages of the dry Northeast hinterlands, places unrevealed for tourism.
This year edition will go throw through 11 cities, two of which are unprecedented in the history of the Rally, across five states. The cities are: São Luís (Maranhão), Barrerinhas (MA), Bacabal (MA), Barra do Corda (MA), Carolina (MA), Palmas (Tocantins), Alto Paranaíba (MA), the unprecedented Bom Jesus (Piauí) , Petrolina (Pernambuco), also unprecedented Iguatu (Cearpa) and Fortaleza (CE).
Interested? You still have a month to register at the the rally's website. But if you can´t join the competition, you can take a look at the Sertões Series, smaller races that happen all year long. In both cases we will be happy to help you plan your trip!