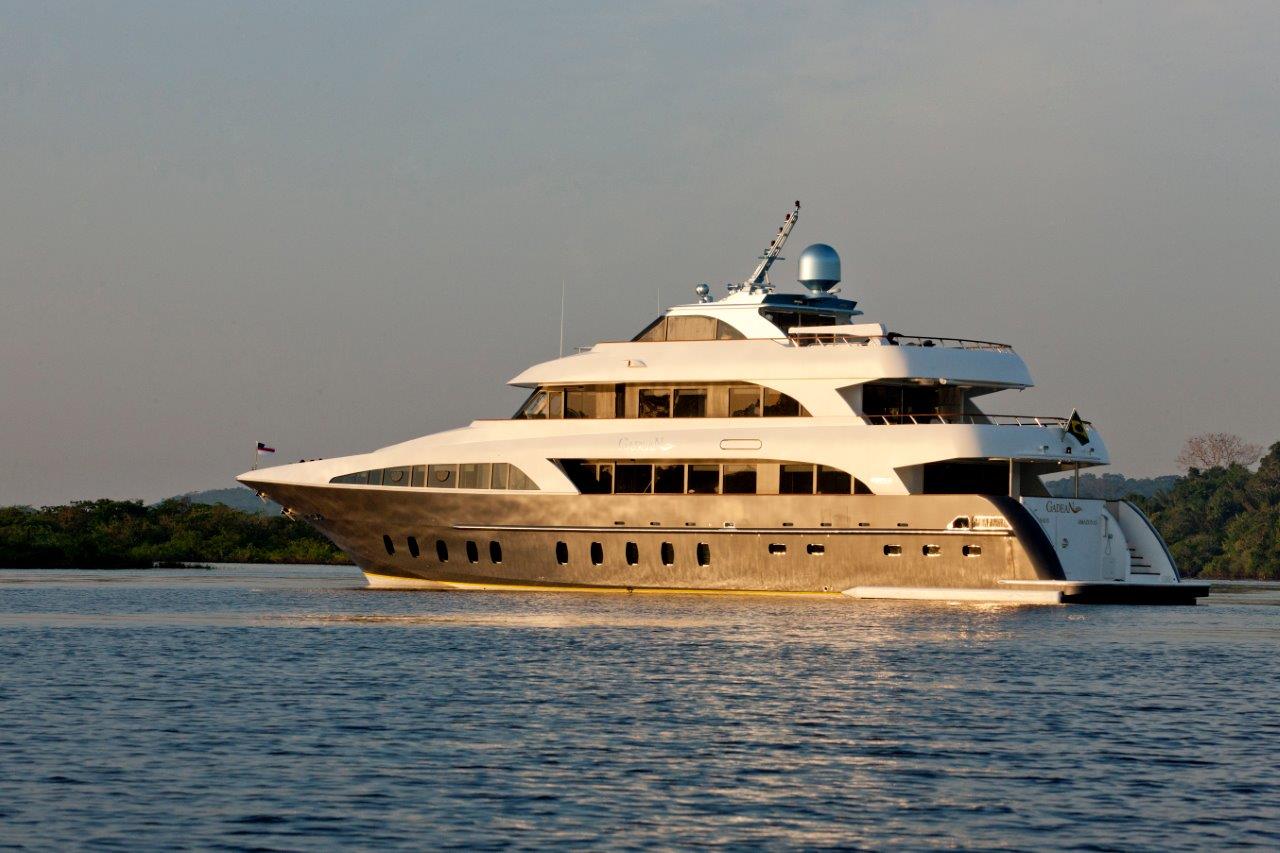 Exploring the jungle can be done in two ways, from a jungle lodge or by boat. A boat is the way we like to do it and you have a choice between regular departure cruises or a private yacht. A private yacht offers greater flexibility of itinerary as well as the opportunity of venturing to regions less visited by other travelers. There are a handful of jungle lodges in the region which we recommend as a good way to end time exploring the Amazon onboard a boat, for a couple of nights at the end of your trip.
Yachts
Yachts come in all shapes and sizes. For those looking for a regional experience, choose the Yacht 5 or the Yacht 6. However, if you would like a regular departure cruise, we recommend the Yacht 2.
Hotels
At the moment, there are not many world class jungle lodges in the Amazon. Our favorite lodge, located in an amazing archipelago, is 3 hours drive from Manaus or 30 minutes by hydroplane flight. Another good option is a 1.5 hours flight, near the town of Tefé.