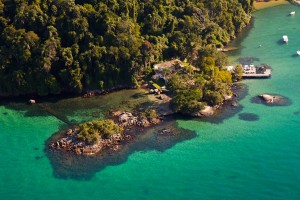 We offer a wide range of different private villa styles in Angra and choosing yours, will depend on your expectations for your time here, your budget and the size of your party. Most are located on islands in the bay and offer on-site staff to care for you. We cater to your taste and lifestyle; at one end of the spectrum, sunsets seen from open-air hot tubs looking out at the sea and slick tropical-chic architecture, and at the other, unassuming cozy family homes, great for a getaway with the clan or friends. Brief us well and we'll find the best villa for you.
Yachts
There are hundreds of yachts for charter and for those who enjoy boats, chartering can offer a great alternative to staying in a villa. Contact us for more details or click here to learn more about one of the most exclusive yachts available to explore the coastline around Angra dos Reis and Rio de Janeiro.
Hotels
Despite its beautiful and strategic location, Angra still does not have great small hotels. In fact, there is only one hotel we would recommend and all the rest are large resorts with little charm.
Villas
From private islands to smaller charming villas, the quantity of amazing villas to rent in Angra dos Reis is very large. We have selected a handful of our very favourite, that offer a combination of charm, great service and strategic locations. As most villas are scattered around islands, having good staff is key. A Matueté Host included in all our villa rentals, with great insider knowledge of the surroundings, is key to making this a memorable stay. See our Villas Portfolio here.