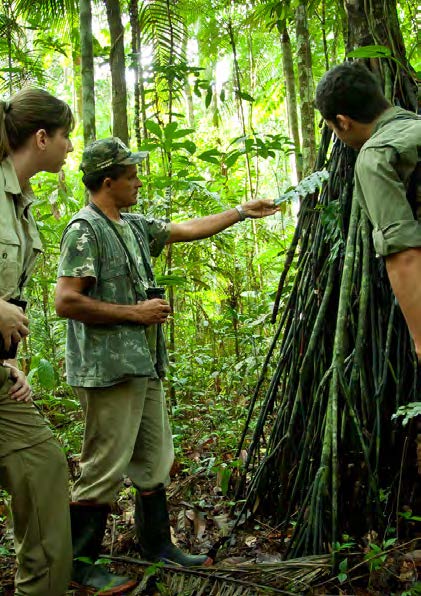 There's no 'one size fits all' approach to seeing the vast Brazilian Amazon, there are almost as many ways to see the rainforest as there are trees within (ok, not quite). Although it is certainly possibly to see some of the interior by backpacking independently with local boats heading upriver, such trips are more about intrepid survival skills than relaxation.
Most recreational visitors prefer to take an organised and guided yacht trip, with many operators running trips from Manaus as well as some other strategic locations. Meanwhile those travelling in larger groups who prefer to set their own agenda may find it worth the extra to charter a private yacht, allowing truly tailor-made trips.
Where you visit and how long you spend there depends on your travel style and what you want to see. For spectacular scenery, the Rio Negro (px) – in particular the Anavilhanas archipelago – is the most impressive, but the acidic water here attracts less wildlife than on the igarapés (creeks) that wind out of the river to the south of Manaus and in the more remote regions of the jungle. For those really keen to see jungle animals, it can be worth taking a flight from Manaus to the town of Tefé to visit Mamirauá – a vast ecological reserve where pink dolphins, bright red macaws and sloths can all be found in abundance, and some of the world's rarest creatures – such as the crimson-faced uakari monkey, who cannot be found anywhere else on earth – can sometimes be spotted.
Most visitors to the Brazilian Amazon will spend from three to 10 days in the jungle, making a base at a jungle lodge or aboard a riverboat, which usually offer daily and nightly activities such as hiking in the jungle, recreational fishing, visits to local communities and adventure sports such as tree climbing, along with nocturnal nature walks.
Some trips are more focused on land-based adventures, and much depends on the time of year: those visiting during wet season will be able to glide through the forest on a canoe, but will miss out on the joys of relaxing on pristine white sand beaches. There are pros and cons to every visit, and it is worth taking some time to plan exactly what you hope to see, do and experience during your visit to the Brazilian Amazon.
Arguably the most efficient way to see large swathes of the Brazilian Amazon is by making your base aboard a riverboat, and if you really want to see virgin rainforest you'll need to spend at least a couple of days on the water to reach these more untouched regions. There's no shortage of operators, but be sure to do your research and avoid booking on the spots with touts. If your main interest lies in the flora and fauna of the jungle, don't be afraid to test operators' knowledge of the jungle by emailing them questions about the species you might see before booking your trip.
Amazon riverboats range from simple to deluxe. The main two choices are booking onto a group trip with scheduled departures and fixed itineraries or chartering a private yacht (px) for those who prefer to set their own agenda.
Jungle lodges offer varying levels of home comforts – from simple family-run affairs to luxury lodgings in the middle of the wild jungle – and will typically include meals, excursions, guides and transport in the room price.
Lodges can be found within easy reach of Manaus (px) – the main point of entry for visitors to the northern Amazon – but there are also farther-flung options that offer a real sense of escape and exploration in the world's greatest jungle.
Although there are only a few truly world class lodges in the Brazilian Amazon, these top-end accommodations are worth the price tag for those looking for luxury in the middle of the tropical wilderness.
The city of Manaus is the gateway to the Brazilian Amazon and it is worth setting aside some time to explore this bustling city in the middle of the wild jungle. Although the state of Amazonas is the largest in Brazil in terms of landmass it is also one of the most sparsely populated, and almost half of the state's population can be found in this city of some 1.7 million inhabitants.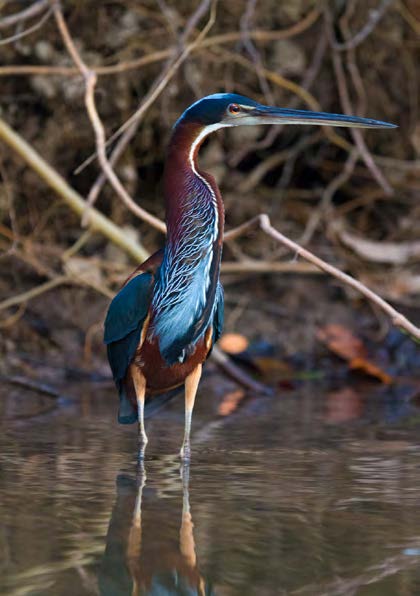 Less grand now than it was during Brazil's rubber boom, Manaus retains a handsome historic center. With a busy cultural calendar, urban buzz and compelling sights such as the dramatic renaissance architecture of the city's opera house, Manaus merits a couple of days' stay (but probably no more than that due to a lack of good hotels and unpleasantly high levels of traffic) and the majority of Amazon trips start here.
The best tour operators are able to tailor-make Amazon trips for clients who are willing to pay a little more to set their own agenda. This can be an excellent option for travellers who know what they want to experience – and what they want to avoid – and want to see the jungle on their own terms.
Be aware that many operators do not adhere to sustainable tourism best practices (see: Responsible Travel px). Don't be afraid to ask questions before booking and always check a company's credentials online – their word alone may not be a guarantee of responsible practices. Don't buy into cruelty by paying to pose with captive animals – close to big cities it is sadly all too common to see monkeys, sloths and other jungle creatures kept for the sole purpose of separating tourists with their money.
Where possible, try to give something back – the simple act of bringing pencils, stationery and other school equipment can be hugely beneficial to many Amazon communities. A reputable tour operator will be able to advise on key items that are in short supply.
See the destination overviews in this guide for a closer reading on the activities and experiences you can combine into an itinerary.
Click here to receive the complete ebook