In this chapter:
Xingu National Park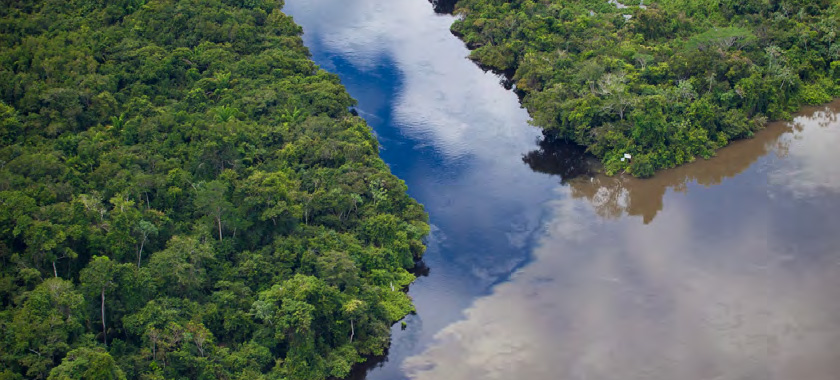 Buried deep in the jungle of northern Mato Grosso, Xingu National Park is a hard-to-reach destination with enormous appeal to culturally-curious travellers willing to forsake a few creature comforts for an opportunity to get a taste of life in the Amazon Rainforest.
Here, in an area that covers close to 2.3 million hectares, around 6,000 Xingu tribes people live their lives, much as they have done for centuries. The residents, actually a loose cultural grouping of various individual tribes, inhabit approximately 30 villages in an area that has been designated as a protected indian-only area since 1961.
The protected area was established after tireless campaigning by the three Villas-Bôas brothers, Brazil's celebrated indigenous rights activists, who successfully advocated for the entire area of the upper Xingu river to be protected from development and from unwanted contact with the 'civilized' world – contact which had led to the death of countless indians due to exposure to diseases.
This was the first large-scale region of the Brazilian Amazon to be given protected status, paving the way for several more. A film about the Villas-Bôas brothers' fight to protect the Xingu tribes – Xingu – is an interesting watch for anybody with an interest in the region and its story.
A closed park, Xingu receives very few visitors each year, but its tribes are accustomed to contact with the outside world. Outsiders are allowed to enter at the invitation of the tribes, and a handful of scrupulous travel operators have built positive relationships with some of the tribes, making it possible for visitors to spend time with the tribes.
Reaching here takes a determined effort, the costs involved are high while comfort levels are low, but in place of "luxury" is the ability to participate in a positive, non-exploitative cultural experience that is truly unique.
Exploring Xingu National Park
Visitors to Xingu eschew modern material comforts in order to participate in the lifestyle of the tribes people. It's important to appreciate exactly what this entails: accommodation is in mud and straw huts with basic, outside toilets. Simple meals are prepared with the ingredients of the land and river. Travellers usually stay for just one or two nights and the ideal time to visit is from mid-May to mid-August. It is unwise to visit in September and October, when forest fires are a hazard, or between December and March, when torrential rains are common.
The welcome will be a memorable one – with a ceremony led by the chief, an exchange of gifts (your gifts are very welcome and your operator will advise on appropriate items) and a tour of the tribal village that will be home for a night or two.
Men may be invited to hear talks in a male-only 'central hut', before a simple dinner of fish, manioc, rice and the fruits of the last hunt, followed by nocturnal spear-fishing.
Other highlights of a visit may include joining the tribes people on guided treks through the forest to observe birds and other animals; swimming in clear-water lakes, exploring the tributaries and creeks by canoe; watching indigenous dances, watching tribal body-painting (and possibly even being painted yourself) and nocturnal fishing with spears.
It is a genuinely back-to-basics experience that is certainly not for everybody, but which will thrill anybody wishing to learn about real life for the indigenous peoples of the Amazon.
Getting there
Charter flights are the only practical way to reach this region, making it an expensive – but extremely rewarding – trip for culturally-curious travellers. Visitors to Xingu normally fly to either Goiania or Cuiabá – the nearest large cities – before boarding their plane to Rancho Jatoba – a frontier ranch used as a base for travellers. Some operators will provide accommodation at a 'support base' for a night or two, before heading into Xingu National Park itself.
Tefé and Uakari lodge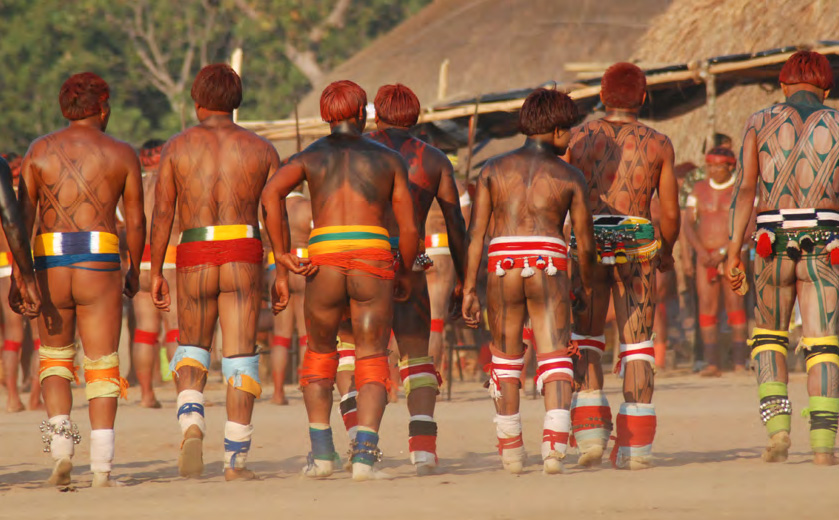 Located nearly 600 kilometers west of Manaus on the south bank of the Solimoes river, The small Amazonas town of Tefé is notable for two things – its proximity to the Mamirauá Sustainable Development Reserve, and the Uakari floating lodge located within the reserve. If you are coming to the Amazon to see wildlife and are willing to sacrifice some creature comforts, this is your place.
Mamirauá itself is the biggest protected flooded forest in the world, located between the rivers Solimões, Japurá and Auti-Paraná.
The vast wetland is home to many rare species, and the water levels vary some 10 to 12 meters between wet and dry seasons – during the wet season, vast swathes of the wetland are flooded right up to the treetops.
Birdlife is abundant, as are pink river dolphins. Keep your eyes and ears open for the splashing somersaults of the pirarucu, the Amazon's largest fish. Don't be tempted to join the fish in the water, though – there are giant alligators down there too.
The region's most famous – and elusive – residents are the Uakari monkeys, an endemic species found nowhere else on Earth.
Exploring Tefé
Located within the reserve, the famous Uakari floating lodge is a solid example of sustainable tourism done well. Run by the non-profit, research-focused Mamirauá Institute and staffed by members of the reserve's indigenous communities, the unique lodge is made up of five floating bungalows, each of which have views of the river and forest.
Solar energy, rainwater collection and recycled construction materials ensure the reserve delivers on its sustainable principles and. The lodge isn't for those who value personal comfort above all else – there's no air conditioning and the solar panels supply only weak minimal ventilation in the tropical heat – but the real luxury is the opportunity to really get up close and personal with the animal inhabitants of the jungle.
Kayaking through the wetlands with local guides, visitors should keep an eye out for pink dolphins, three-toed sloths, and manatee, among many other creatures native to the area, and some rare species of monkeys such as the black-faced squirrel monkey can sometimes be glimpsed in the treetops.
Getting there
Despite the sense of isolation (there's no road access at all) it's not too hard to reach Tefé. There are regular flights from Manaus, a leisurely two-day slow boat trip or just 12 hours by fast boat. Most visitors will want to stay at least two or three days. The town of Tefé itself has little to grab travelers' attention – the real appeal is in the reserve.
Alta Floresta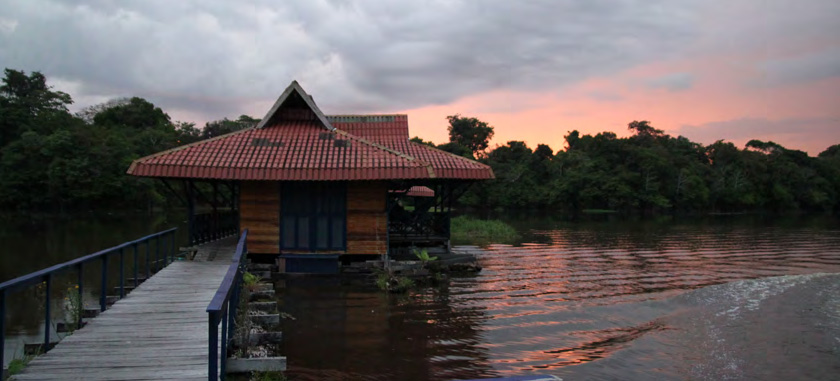 A remote region of the Amazon located in the southern state of Mato Grosso, Alta Floresta is home to the Brazilian Amazon's biggest – and arguably its best – jungle lodge, the luxurious Cristalino Lodge.
It's a paradise for bird watchers – the ecosystem here is home to many endemic species, and the lodge's enthusiastic guides are highly knowledgeable about the wildlife here.
Serious birdwatchers and ornithologists have a great deal to be excited about here – it's one of the best places in the entire Amazon for birdlife, with more than 570 known species, and new species still being discovered. Much of the birdlife is endemic to this region, and visitors can follow land trails or take river boat trips in the hope of spotting inhabitants such as the Razor-billed Curassow and the Red-throated Piping Guan. Just relaxing in the lodge's tree-filled clearing provides plenty of bird-spotting opportunities – many species of toucan, macaw, parrot and other tropical fruit eaters flock here to feast on cecropia – an Amazonian fruit that can be found in abundance on the lodge's trees.
The Cristalino Lodge sits in a private reserve that stretches for almost 45 square miles, and is dense with primary rainforest. The lodgings themselves are top-of-the-range with some higher-category rooms boasting their own private jacuzzis.
Conservation is taken seriously at the reserve, which is divided into areas for tourism, conservation, research and monitoring. The ecolodge is frequently cited as one of the world's best, and its observation towers, hugely knowledgeable staff and responsible approach to tourism and conservation make it a very much a destination lodge for serious nature lovers.
As well as the celebrated birdlife, many large forest mammals live here – animals native to the region include tapir, giant anteaters, collared peccaries and southern tamandua.
Exploring Alta Floresta
The most southern region of the Brazilian Amazon, the ecosystem is distinct to those farther north, and there are many species of flora and fauna that are unique to the Alta Floresta. The forest here is not prone to flooding, which makes for taller trees and a jungle canopy that attracts a vast array of birds and mammals including the rare white whiskered spider monkey.
With its pristine Amazon tributaries and ancient primary rainforest, the area attracts many bird species and is considered to be one of the best spots for birdwatching anywhere in the world.
Most trips will allow time for river swims and bird watching from the 50 meter canopy, from where it's possible to spot several types of primates as well as myriad birds. According to the season, itineraries will also include treks or kayaking trips through the jungle – a popular trail includes the "brazil nut trail," which takes in an area rich in these native nut trees.
The lodge's guides excursions will keep you busy from dawn to beyond dusk but try to set aside some time to simply sit and absorb the ambience of the junge. Sipping a caipirinha on the deck after a river swim, while looking at the impossibly starry sky and listening to the sounds of insect and animal life, is a wonderful way to unwind.
Getting there
Truly isolated, the Cristalino Lodge is not accessible by the cruise ships that travel along the Amazon River. Arrival here involves taking a flight to Alta Floresta (regular flights from the town of Cuiaba have connections to Rio de Janeiro and Sao Paulo, and flights take around one hour), followed by a drive of an hour and a half, and then an hour's boat trip.
Transport is provided by the lodge, so it's less of an ordeal than it sounds, although adverse weather conditions can add considerably to the travel times during wet season.
As it takes such as determined effort to get here, most visitors will want to stay more than a couple of days and a stay of 3-5 nights is recommended.
Click here to receive the complete ebook